Farms to Kitchen to Communities
Distributing produce to stewards of the hearth
Stirring the pot…and providing food to those in need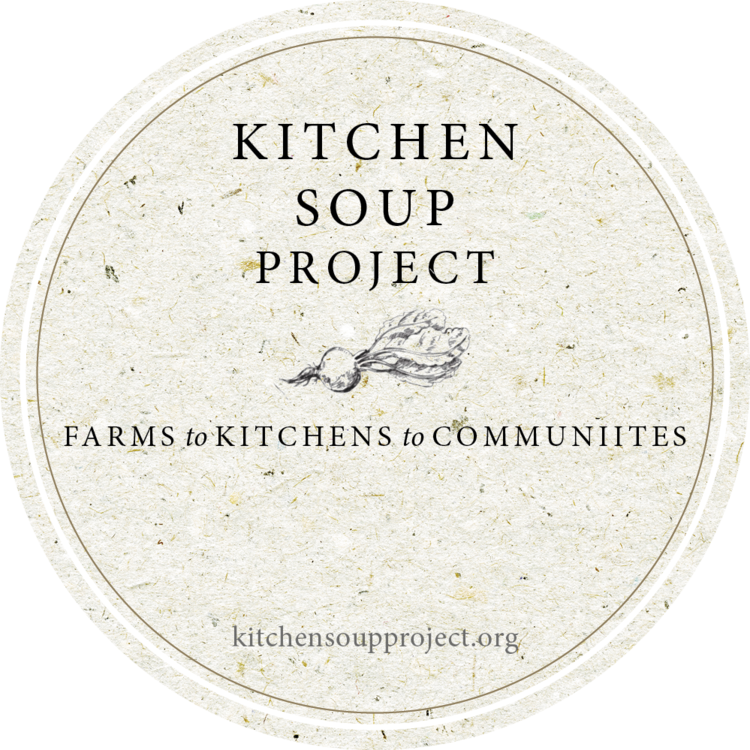 The farm provides a large percentage of organically grown, nutrient dense food, both fresh in season and preserved for the long winters.
As a working farm and permaculture site, Metta Earth Farm facilitates educational experiences in carbon farming, restorative agriculture, plant medicine, and regenerative food systems.
The farm also regularly offers food to the larger community with a small CSA, seasonal farm stand, small store, occasional sales to local schools and other markets, and seasonal donations to local food shelves.
Stirring soup on the hearth • Stirring happiness in the heart • Stirring hope on the Earth
GIFTS FROM PARTICIPATING FARMS
Kitchen Soup Project Process
— January 2022 —
Source
produce from local, participating organic farms (link)
in season, when possible
food preserved, canned, dried, frozen, root cellared, cold storage, as available
items not grown here (such as legumes, salt, oil) purchased organic, non-GMO, and fair trade, local, if possible
packaged with containers, labels, and produce, ready for pick up
Pick up & Prepare
each neighbor picks up and takes home to make soup in their kitchen
Deliver
volunteers pick up from the neighbors
and deliver to food shelves, food shelters, or other distribution sites
Who To Contact